July/August Giveaway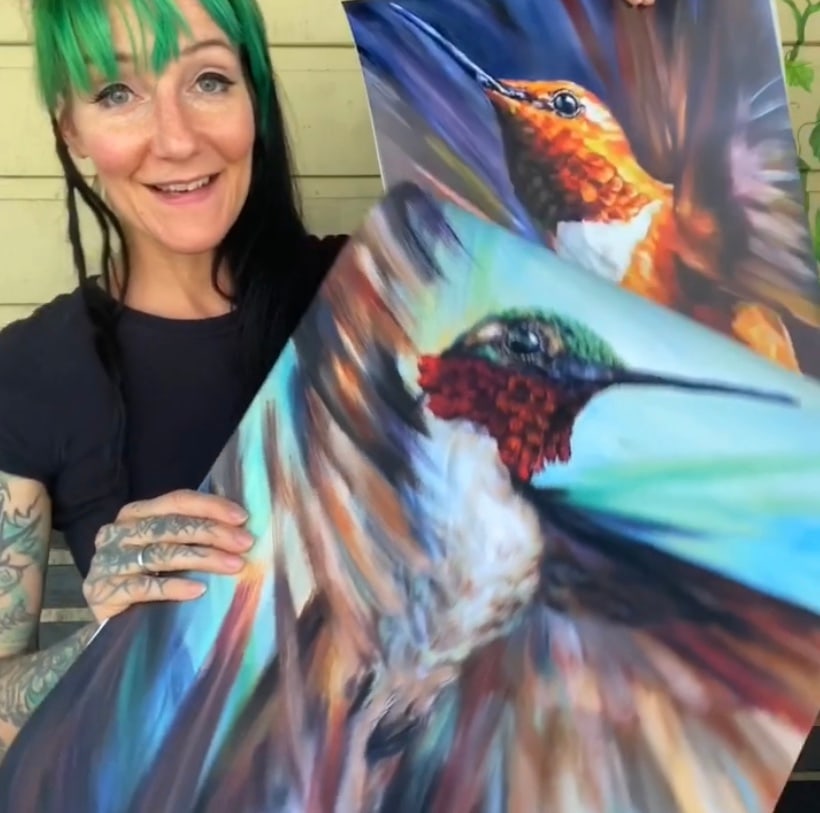 Hi,
do you want to win a signed fine art print of one of my vibrant hummingbird paintings of the Series Helos, valued at $100?
(You can even choose, this time it's Helos: Stance and Helos: Pivot.)
Then go ahead and enter your name and email address below.
The Giveaway ends on August 18.
The drawing will be shortly thereafter online - keep an eye on your inbox!
The winner will be notified via email.
Good luck! :)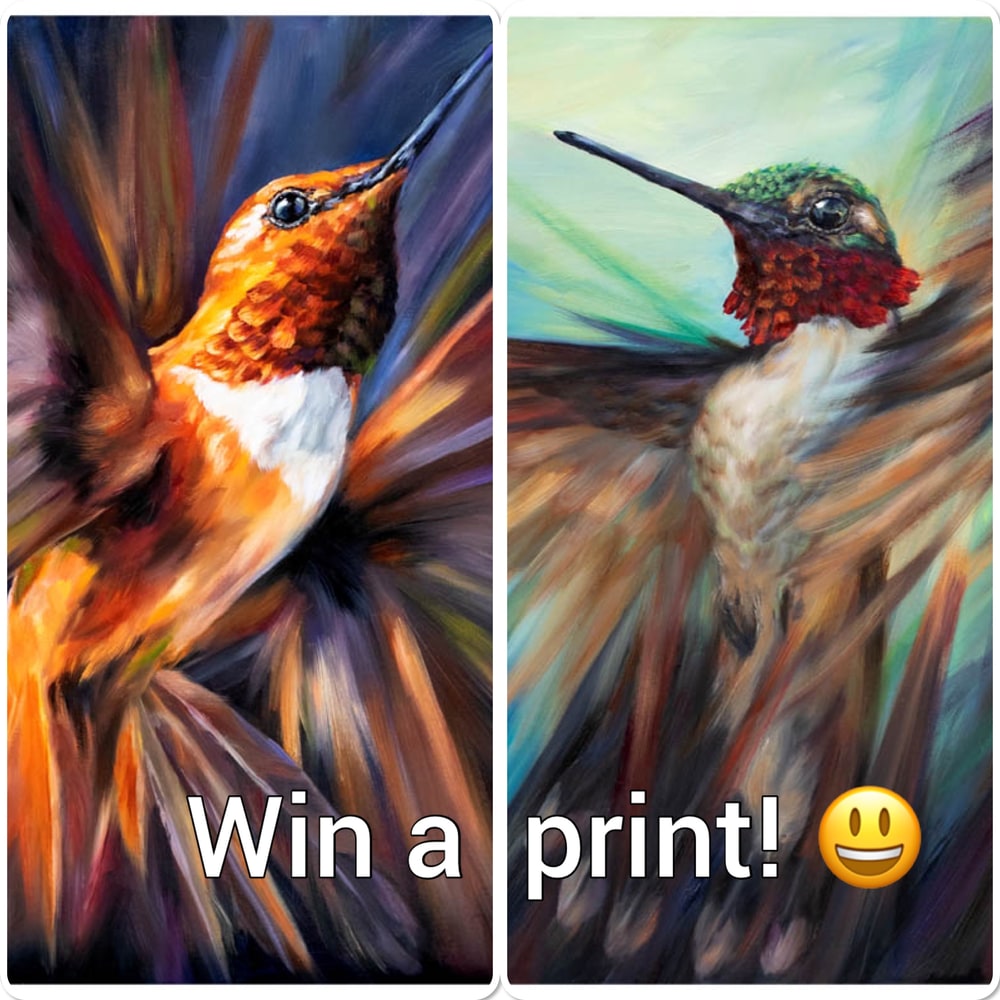 I'll follow up in an email to confirm your entry. If you don't see a confirmation email, check your spam folder.